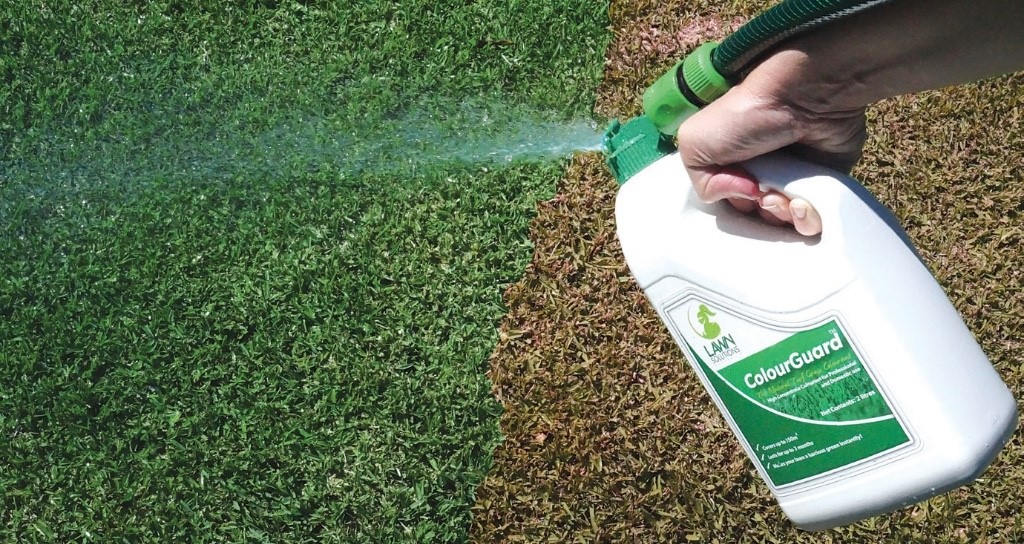 New to the market is Lawn Solutions Australia's ColourGuard. This is a natural turf grass colourant which will instantly restore and replace the diminishing natural colour of your lawn, especially over the autumn and winter months. Lasting for up to 3 months and easy to apply, you'll have an amazing looking lawn no matter what the weather throws at it.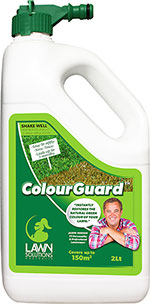 Are you planning to sell your property? Any real estate agent will tell you, kerb appeal is essential for getting your property sold for the highest price possible. ColourGuard means you can maximise your kerb appeal with a lush green front lawn, nature strip and backyard to show off your property at its best. Make sure you apply ColourGuard before your real estate agent takes photographs of your house for marketing your property!
Or maybe you've got an important party coming up and you want to have a lush green lawn for your guests. ColourGuard is so fast and easy to apply, your lawn will be party-ready in no time.
Some of the benefits of ColourGuard include:
Instantly restores the natural green colour of grass – year round
Substantially reduces watering needs
Stays green during droughts and water restrictions
UV fade resistant
Won't bleed, run, or stain once absorbed into the grass
Safe for the environment, pets and people
Works in extreme heat, cold and frost
Organic and natural – no harmful chemicals
Reduces the amount of fertiliser and water used on lawns