A game changing product from Lawn Solutions Australia, ColourGuard is a natural turf grass colourant that is environmentally friendly and 100% organic. ColourGuard is easy to apply and means your lawn will always look great, no matter what mother nature throws at it.
You can buy online at our Turf Shop.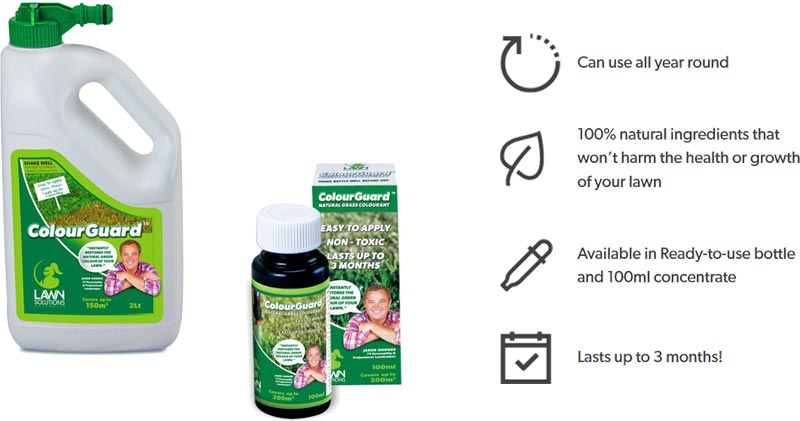 How to use ColourGuard
Attach your hose to the 2 Litre Ready To Use bottle, or mix the 100ml concentrate with water in a pressure sprayer as per the bottle instructions.
Spray evenly across your lawn, working from methodically from one side to another.
When spraying near hard surfaces like paths and driveways, stand on the surface and spray the ColourGuard away from the surface onto your lawn.
Leave your lawn to dry for at least 2 hours afterwards (if in full sunlight), or longer if it is shady.